Liefie and Natasja
"I have been struggling for many months with the anxiety and hyper-sensitivity of my border collie puppy, who came to me with a poor start in life. I'd already been working with a highly qualified behaviourist, but she had actively made contact with my Veterinary Practice to discuss alternatives, as my dog's extreme anxiety was stopping her from being able to engage in learning the right behaviours and learn to manage her anxieties. It was a make or break time. And whilst there was medication that could be prescribed for my pup, as she was still relatively young, this was not a solution any of us wanted to go down to.
It was at this point that Amy at PinPoint Veterinary Care became involved - she came highly recommended by my local vet. And she didn't disappoint. Amy started with a detailed assessment of my pup from a Chinese Medicine perspective. She then discussed a number of Chinese herbal formulas with me and what benefit she felt each may bring. We decided to start off with the gentlest formula - with the aim of starting to balance out deficiencies (from a Chinese Medicine perspective). It was easy to administer, as it comes in powdered form, and I mix it into a nice blob of yoghurt (which my pup loves) twice a day. I tried a little myself and it really didn't taste unpleasant.
We started to see positive benefit after a good week, and over time it has really made a difference to my dog's sense of calm. Her emotional 'bucket' appears more manageable and isn't in a 'permanent overflowing' state anymore the majority of the time (note: it was combined with a behavioural approach to avoiding trigger situations).
After a couple of months, we had a review with Amy. She asked me for my thoughts around how my pup was doing and then Amy re-assessed her - once again in detail - and in a very calm and quiet way, which my pup considered positive attention.
As there had been some changes to my pup's behaviour (probably aspects we hadn't been able to see before due to her high anxiety), we agreed to add in a stronger formula that focused on particular area. I can tell you the changes have been great - to the point that people who haven't seen my pup for some time (and she's only 11 months' old) notice how calm she is.
It's turned an unmanageable situation at home with my pup (I had contacted a rescue organisation already re rehoming) into an absolute pleasure to have her around the house. Sure - she still has some anxieties. But with Amy's help, and avoiding as many of the triggers as possible, I believe I have a solution that will help my pup to learn and manage her anxieties so that hopefully at some point in the future she won't need that support anymore (we're not there yet!!).
I would therefore strongly recommend Amy at Pinpoint Vet Care. She is extremely bright, very open, hugely personable, honest and will really be committed to working with you and your pet to resolve their physical and/or mental instabilities - either through the use of more traditional physiotherapy techniques or through the use of alternative medicine (such as acupuncture or Chinese herbal medicine). I believe you won't regret it! Natasja and Liefie - Salisbury"
Chilli and Sarah
"Amy was introduced to me as my spaniel has lumbosacral disease of his spine. I was very sceptical at first as I did not think that acupuncture would have much effect on his condition. He was walking like a crab and having issue getting in and out of the car, also struggling to get comfortable even with western medicine.
Amy has been treating Chilli for 3 years now and his quality of life has hugely improved and he is able to enjoy life much more with his partner in crime. He has acupuncture, laser therapy and physiotherapy.
He also has separation anxiety and has had herbal treatment to help with this and it has made a huge difference".
Hattie and Rusty, and Cyd
"Amy has treated two of my dogs; Hattie, my dear, sadly recently departed old lady of 17 and Rusty, a mixed breed rescue boy of 4. Hattie benefitted greatly from both targeted acupuncture and therapeutic laser treatment for her elderly and arthritic back and hips. The increase in her energy and joie de vivre after each treatment was really noticeable (after a deep and blissful acupuncture induced sleep!) and I'm grateful to Amy for improving the quality of her life in her twilight years. Rusty was also really helped by some laser treatments for a brief episode of a stiff shoulder- his gait was noticeably easier after each treatment. Amy has such warmth, kindness and compassion for the animals she treats. Also of great value to me is that neither of my dogs had a clue that she was actually a vet providing treatment- I believe they just saw her as a kind lady who made a lot of lovely fuss of them! A factor which, given the stress, terror and fur shedding we experience as the owners of rescue dogs with each visit to any veterinary surgery, is hugely appreciated. Whether for targeted injury rehabilitation or therapeutic maintenance of health and well-being, I simply cannot recommend Amy at Pinpoint Veterinary Care enough and thank her for the kind care she has given and continues to give our much loved dogs."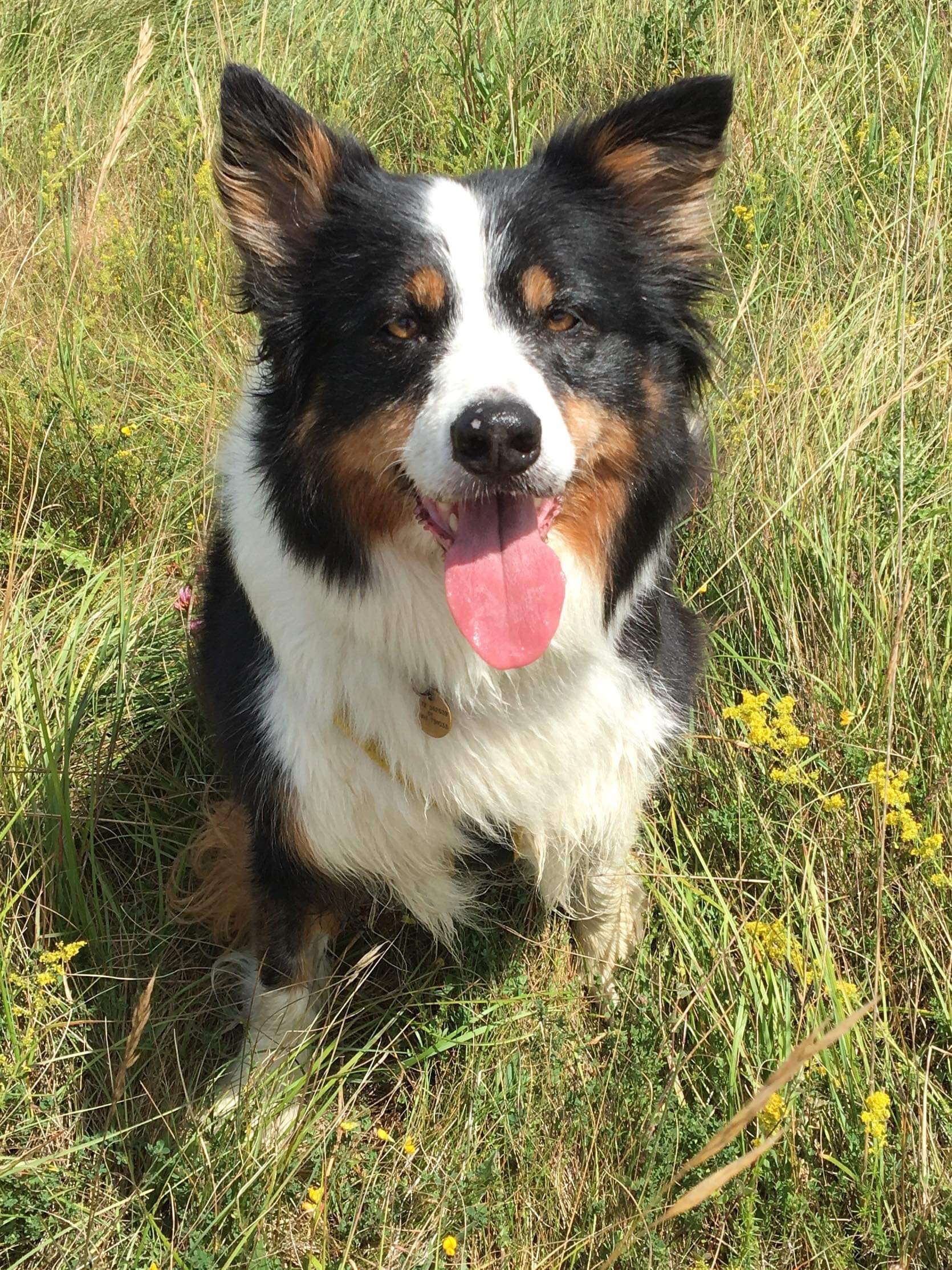 Magic and Fern, and Jackie
"I have known Amy for many years, and, in fact, used to work with her when she was in practice in Wiltshire. When I heard that she was setting up her own rehabilitation practice, I was thrilled, as there is nobody that I would trust more with my precious dogs. I compete all over the country in Agility with my gang, and keeping them at the top of their game with regular physiotherapy checks and appropriate conditioning is a vitally important part of their regime of training and fitness, along with quick and skilful treatment if anything goes wrong.
Amy has been helping me with two dogs, Fern and Magic, who have both been unfortunate enough to have needed major orthopaedic surgery over the last year. Acupuncture and laser with Amy has helped hugely with pain control for both of them, and has been a great adjunct to the medical management that has been used to keep them comfortable during treatment and recovery. Both dogs are now well on the road to recovery, and I am very grateful to Amy for all her time, her expertise, her great sense of humour, and occasionally, when things have not been going smoothly, for providing a shoulder to cry on.
Amy is always willing to help, to fit you in at short notice if necessary, and has the most incredible knowledge and experience, which she is always willing to share. She will give you an honest opinion. More importantly, she is gentle with the dogs, she makes friends with them and they like her, which is the best testimonial that I think anyone can give".